Profile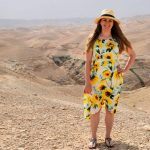 Laura Sinclair
Drinking coffee
Curriculum Vitae
Education

Pendleton College, Salford University of York University of Newcastle

Qualifications

GCSES, GNVQ (Sport Studies), A Levels (Maths, Physics, Chemistry), AS Levels (Further Maths and General studies), MPhys in Physics with Astrophysics, Postgrad Diploma (Clinical science - imaging with ionising radiation), PhD in Nuclear Physics/Nuclear Astrophysics

Work History

Admin assistant for a computer company, admin assistant for a kitchen supplier, barmaid, waitress, hotel assistant manager, sandwich maker, fish and chip shop worker, researcher, postgraduate who teaches and medical physicist.

Current Job

Medical physicist
Favourite thing to do in my job: Using radioactive materials to image and treat people!

About Me: I am a medical physicist specialising in nuclear medicine and diagnostic radiology. I have previously lived and worked in Japan, Finland and Australia. In my spare time I do yoga, cycle and rescue animals.

Read more

Currently I am working and living in the Irish city of Dublin as a medical physicist. Although my Irish lessons are going slowly.

At weekends I like to go cycling and hiking to keep fit and enjoy the stunning views. I recently started as a referee in Olympic Freestyle Wrestling. I use to compete for the British national team when I was younger (I was British and Irish champion and 12th in the European Juniors) but now I referee.

I love travelling and exploring new places, so far I've visited over 40 countries. Last year I went to visit the Chernobyl exclusion zone with my best friend. We two days learning about the disaster, and learning about the local history. My goal is to visit every continent in the world.

Animal rescue is really important to me, and I spend a lot of my time volunteering. I fundraise for a couple of animal charities, rescue cats on occasions, go out to animal shelters abroad, as well as fostering dogs and cats until they find their forever home.

My Work: I am a scientist working in a hospital! My job is to make radiation measurements for equipment like X-rays, CT, PET and gamma cameras to make sure they are working safely. In addition, I work in a special pharmacy that makes radioactive medicine to image or treat patients.

Read more

When I tell people I am a medical physicist, they always look confused and ask why is a physicist in a hospital. In modern medicine lots of imaging equipment uses radiation to look inside the body to diagnosis people, previously surgery would have been the only option. Part of my job is to make sure this equipment is safe. We perform lots of measurements before the equipment can be used, and analyse the images to make sure doctors can make the right diagnosis. Physicists are involved in room design, to make sure everyone outside of the X-ray rooms don't receive unnecessary radiation. We may liaise with doctors and radiographers on selecting new equipment. We also need to protect members of staff working with radiation, and make sure protection methods are in place.

Another aspect is nuclear medicine – which is using radioactive medicine to image or treat people! Radiation is attached to a targeted pharmaceutical that is taken up by the body, doctors then can make a diagnosis or treat patients with this. Part of my job is to talk to patients who undergo nuclear medicine therapy, as they need to know all the radiation protection precautions to take.

My Typical Day: I have to be in the pharmacy early in the morning, before patients arrive, to make radioactive medicine. After a couple of hours I go for coffee before starting testing equipment for a few hours. Then I go for lunch, have meetings how to make things better, and then close up the pharmacy for the day, before beginning again tomorrow!

Read more

In the morning I have to be in the radiopharmacy before patients arrive. I enter a clean lab wearing special gloves, coat, shoes and hair mask as we work in aseptic conditions. Quality assurance is a huge aspect of the job, we have to make sure equipment is performing as expected for the safety of patients, members of staff and the general public. So before anything can begin I perform quality control tests on equipment to make sure it's working correctly, then I can begin making radiopharmaceuticals. When this has finished, we tend to go for coffee as it is highly focused work!

The rest of the day anything can happen! We may perform clinical audits, create risk assessments, optimise methods of acquiring images, perform quality control on equipment, attend radiation protection meetings – no two days are the same. Everyday I learn something new – there's so much to learn. I love using my scientific knowledge to help people.

What I'd do with the prize money: Buy materials to inspire more people into physics!

Read more

It would be a dream to win, as we really need equipment for outreach in the community! I would love to build hospital equipment out of Lego to act as an aid to explain how imaging equipment works. In addition, some sunprint (photography) paper to explain imaging in a visual way would be incredible.

My Interview

How would you describe yourself in 3 words?

Energetic, fun and geek

What or who inspired you to follow your career?

My physics teacher Nikos - he was passionate about it!

What was your favourite subject at school?

History then in sixth form it turned into physics!

What did you want to be after you left school?

A physiotherapist initially - my dad jokes I turned up to the wrong department at uni!

Were you ever in trouble at school?

Sometimes - I am very talkative

If you weren't doing this job, what would you choose instead?

Animal rescue

Who is your favourite singer or band?

Taylor Swift

What's your favourite food?

Chocolate

What is the most fun thing you've done?

Hike solo across England

If you had 3 wishes for yourself what would they be? - be honest!

Good health, some money (to open up an animal sanctuary) and more holidays

Tell us a joke.

I would make a science joke, but all the good ones argon.
---
---