Profile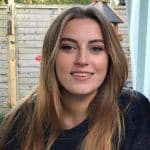 Gina Parker
Favourite thing to do in my job: Run computer simulations of the core of a nuclear reactor.

About Me: I'm a structural analyst in the nuclear industry. I only left university this year so I'm still learning lots!

Read more

I live in Manchester in a house with four other young professionals. At the weekends I often travel to different parts of the country to visit my friends and family, including my boyfriend who lives by the seaside in Bangor, North Wales. I spent four years at Manchester University studying for a BSc in Physics and an MSc in Nuclear Science.

My Work: Some of the nuclear reactors in the UK are getting old (over 30 years!) and we always need to make sure they are safe, but it's difficult to look inside one. It is my job to make computer simulations of the cores of the reactors to predict if they are still safe to run.

My Interview

How would you describe yourself in 3 words?

Optimistic,

What or who inspired you to follow your career?

My Mum and my GCSE Physics teacher

What was your favourite subject at school?

Physics

What did you want to be after you left school?

Astronaught

Were you ever in trouble at school?

Yes - for skipping PE!
---
---