Profile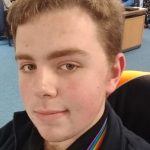 Felix Warren
Curriculum Vitae
Education

I went to a small local primary school called Basildon Church of England before attending The downs in Compton for secondary and A-levels.

Qualifications

GCSEs: Distinction* double award BTEC countryside and environmental study Merit BTEC Business studies B Resistant materials B Maths B Chemistry B Physics C Biology C English As-Levels: Distinction* Applied Science BTEC B Business studies C Maths D Chemistry

Work History

Apart from a short stint waiting tables for a local dinner society this job apprenticeship was my first job.

Current Job

Undergoing a 4 year Mechanical apprenticeship.

Employer

My employer is the UK Atomic Energy Authority. They operate out of Culham science centre where they manage a number of projects such as the Joint European Torus which until recently was the hottest place in the solar system.
Favourite thing to do in my job: Talking with industry professionals or passionate reaerchers

About Me: I am a 3rd year engineering apprentice for the UK atomic energy authority with an interest in fusion energy and science communications.

Read more

I come from a small village from west berkshire where I live with parents, brother, two cats and my pet gecko. Outside of work I often spend my time gardening, running games of Dungeons & Dragons or socialising with friends either out on the town or online through skype and computer games.

My Work: As an apprentice I do 3 month placements on a variety of sites such as working with pressurised gas systems to running some maintenance on robotic systems. On each of my placements I record my work for my qualification.

Read more

I do a lot of different placements but to this date one of my favourites has been working at a place called JETops where I installed and tested a number or alarm systems used to detect gas leaks ranging from common gasses like CO2 to Tritium a radioactive isotope of Hydrogen. Another favourite placement was my time at the Materials Research Facility designing a compact bending rig for use in a radioactive room called a hot cell as well as performing tests on the radiation shielding used in the hot cells.

I also work on a number of side jobs with groups such as the Inclusion and diversity group, the apprenticeship scheme and the communications department. With these groups I often help to run and organise events, give tours of the site and the JET fusion reactor, visit schools for careers fairs or to teach them about fusion or run a presentation on the work we do at Cullham site.

My Typical Day: My typical work day will vary but I try to split it evenly between my studying and working on my current placement. Once or twice a week ill have a meeting regarding to my side jobs.

Read more

My day to day starts at 7:30am when I leave for work getting in for 8:30am, I work till 4:45pm, taking a short lunch break around midday, and getting home at about 5:45pm.

It's easier to break my workload into weeks as opposed to days. My apprenticeship scheme pays for half my hours with my work placement picking up the rest. With this in mind I normally spend half my week out on site working to install and maintain new systems, in workshops creating components and  assemblies for instillation, or at an office designing and preparing for my next assignment. The rest of my time is dedicated to my training completing coursework assignments, write ups, and studying. I also use this time for my side projects.

What I'd do with the prize money: Funding travel expenses and interviews for a fusion energy history project.

Read more

One of my current projects is with EUROfusion, an international group of national fusion programs, helping to create an interactive museum exhibit inorder to teach the public about the past, present and future of fusion energy. So far I have contacted a number of people ranging from former culham site employees too scientific experts who all worked at culham science center or the former home of the atomic energy research establishment at harwell laboratory. After a series of pitches and presentations at conferences and directly to officials from EUROfusion we are entering our second stage and I am looking to interview more people ideally those currently working in fusion energy.

My Interview

How would you describe yourself in 3 words?

Happy to help.

What or who inspired you to follow your career?

My grandfather.

What was your favourite subject at school?

Resistant materials.

What did you want to be after you left school?

I didnt exactly know but I wanted to work with others to create something.

Were you ever in trouble at school?

Got the occasional detention but nothing major.

If you weren't doing this job, what would you choose instead?

I would probably be studying at a University.

Who is your favourite singer or band?

Tally Hall

What's your favourite food?

Duck Pancakes.

What is the most fun thing you've done?

Probably attending london comicon in costume.

If you had 3 wishes for yourself what would they be? - be honest!

I would probably wish for ALOT of money and use the rest for humanitarian or scientific stuff.

Tell us a joke.

I dont tell jokes kinda just make puns.
---
---